The day has finally come – Dark Mode is now available in the AWS Console.
It feels like the community has been asking about this feature forever. Many of us with our Dark Mode IDEs wince at the thought of a white background. AWS has finally delivered the dark mode feature, and it's available right now.
Dark Mode is not available by default, you'll need to enable it using these steps:
Firstly, log in to your AWS account and click your account or user name in the top right and then click Settings.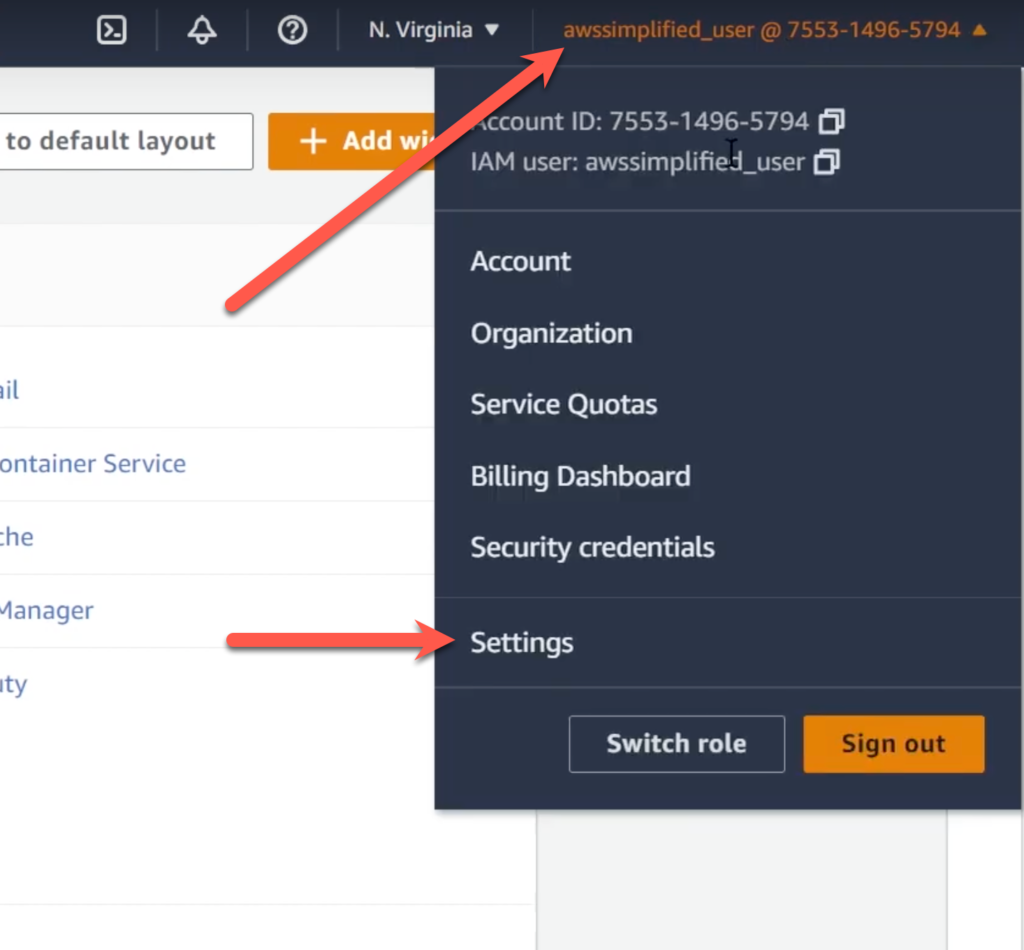 From there, you can see that Light Mode is enabled by default. Go ahead and click on Edit as seen in the screenshot below.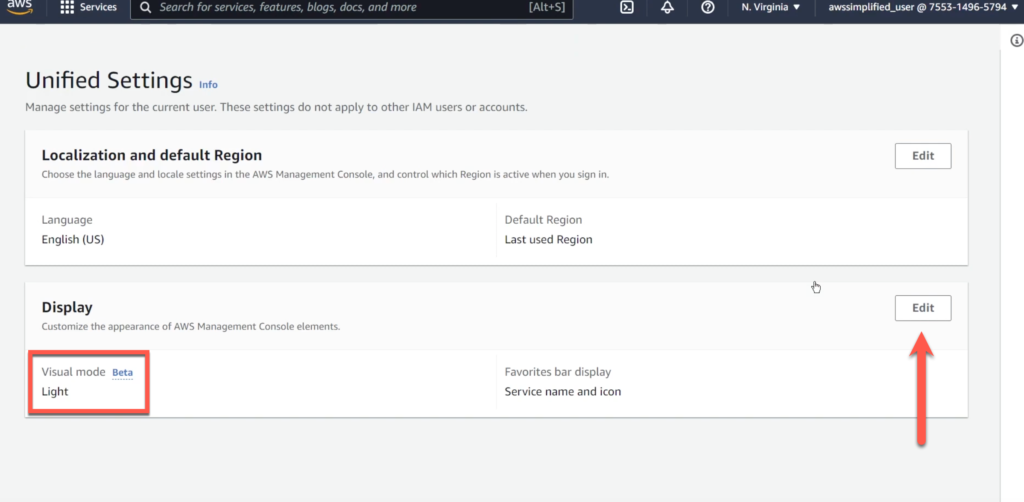 On the left hand option pane under Visual Mode, click on Dark. The preview screen on the right should change to Dark Mode. If you're happy with the setting, click on Save.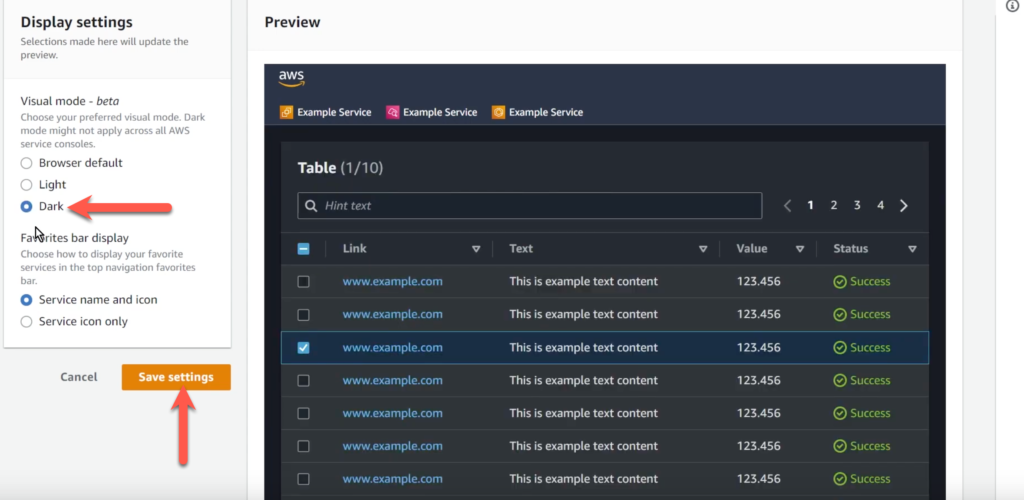 And that's it! You now have Dark Mode enabled!
One thing to keep in mind is that this feature is currently in Beta. That means that its not fully supported across all AWS services just yet. For example, going to the IAM page with dark mode enabled will default it to the Light Mode. However, it is available on most other common services.
If you love Dark Mode, tell me why down below in the comments. If not, I'd also love to hear from you!